Joseph Land- Lead Attorney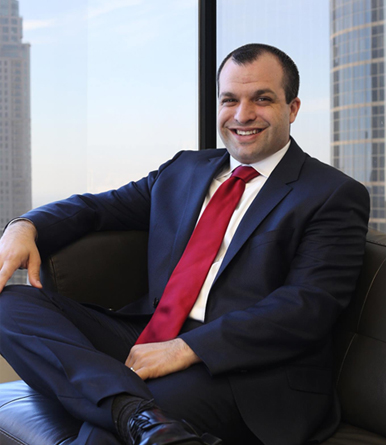 Originally from Philadelphia, Pennsylvania, Joseph Land received his Bachelor's Degree in Government and Politics at the University of Maryland. He later attended Roger Williams School of Law in Bristol, Rhode Island where he volunteered in a community justice clinic, gaining hands on experience in family law matters and domestic violence, and helped at a legal clinic benefiting the homeless population of Providence, Rhode Island.
Upon graduation and relocation to California, Mr. Joseph Land served as a volunteer prosecutor for the Los Angeles City Attorney's Office prosecuting DUI's and Assault and Battery cases before the bench and the jury. Mr. Joseph Land then worked at a busy and prestigious family law firm where he handled cases involving divorce, child custody, child support, arbitrations, and mediations. Later Mr. Joseph Land worked as an Attorney at the Los Angeles Dependency Lawyers, defending families and parents against the Department of Children and Family Services.
Mr. Joseph Land's experience shows his commitment to the common man and a genuine devotion to his clients. He is a current member of the Los Angeles Bar Association, the Beverly Hills Bar Association, the Century City Bar Association, the San Fernando Valley Bar Association and the Southern California Family Law American Inns of Court.
Mr. Joseph Land currently lives in Los Angeles with his wife Judy and daughters Charlie and Ruby.
About Los Angeles Divorce Lawyer
Our clients come to us when they are vulnerable, distressed, and torn asunder by the trauma of their divorce. As a result, we provide an environment where you can feel comfortable and safe in sharing every part of your story with your divorce attorney. This will allow us to build a winning strategy that is custom-designed for your situation and that has a high likelihood of success.
We are empathetic to your strife and will always provide you with a sympathetic ear during this turbulent time in your life. Furthermore, in the courtroom, we will always be tactful, strategic, and compelling in presenting your case. By creating a strong bond between the attorney and client, we can more effectively argue on your behalf.
Our Excellent Track Record and Reputation
At Los Angeles Divorce Attorney, we know that the strongest currency is having an immaculate reputation and the track record to match it. That is why we have worked so hard to maintain excellent customer service and interactions with all our clients. We also ensure that we are always prepared and formidable in court, thereby giving us a winning track record that we have accumulated over the years.
The moment you turn to us for representation, you will find yourself in good hands. Everyone on our staff, from the partners to the receptionists, is here to help you in your case. You should consider us all as one team with a single, unifying goal: securing the interests of you and your children. Everything else is secondary, and we consider this to be a guiding principle in our practice.
Why Should You Choose Los Angeles Divorce Lawyer?
The process of getting a divorce can quickly overwhelm a person, thereby dulling their judgment and verve. Consequently, for many clients, the notion of choosing a divorce lawyer can seem irrelevant next to the wider stresses that they are facing.
It is crucial to note that choosing the right divorce lawyer can make a tremendous difference in your case as their skills and expertise are crucial in securing a satisfactory divorce settlement.
There are distinct advantages in choosing Los Angeles Divorce Lawyer, including:
We have years of experience in all aspects of divorce cases.
Our lawyers are skilled in the California Family Code and its various statutes.
We have developed an extensive network of connections, including the various players in the Los Angeles family court circuit.
Our law firm is large enough to command an effective set of resources while still maintaining a personal connection with you and your case.
Based on the particulars of your situation, we can develop a legal strategy that is customized for your case and needs.
We work with our clients as a team with open communication and a collaborative spirit.
Navigating the complexities of family law is virtually impossible without legal representation, so it is essential that you contact Los Angeles Divorce Lawyer and let us help you through this process.
Why You Need Legal Representation During a Divorce
Divorces fall under the general practice area of family law. This is governed by a set of California civil statutes known collectively as the "Family Code". This means that the actual process of getting a divorce consists of more than just dissolving the marital union, it also includes settling the various financial interests, otherwise known as the "marital estate".
In fact, there are four primary issues that arise during a divorce proceeding:
Property Division - Nearly every marital estate contains both debts and assets. Both of these must be identified, cataloged, and divided between both parties in an equitable manner.


Spousal Support - This is commonly known as "alimony" and can be a source of divisive contention in many divorce cases. It is generally awarded to the spouse who has a lower income and its terms, timeframe, and conditions are determined by the family court judge.


Child Custody - This can be a source of tremendous acrimony, even more so than alimony. If there are children from the marriage, then their legal and physical custody must be determined by the divorce settlement.


Child Support - Raising children is expensive and California family law expects that both parents will contribute their due amounts to the overall process. This legal obligation extends beyond the dissolution of the marriage and its particulars are also determined by the divorce settlement.
Our legal team can help you negotiate the ins and outs of these various issues, all the while ensuring that you and your children's best interests remain our top priority.
Areas of Practice
Our attorneys have accrued a deep set of skills and experience over the vast number of divorce cases we have handled. This means that we are knowledgeable in various practice areas, including:
Divorce - We can help you with every step of the divorce, from the initial filing to the final settlement.


Legal Separation - For some couples, legal separation is preferable to divorce. We can counsel you on your options and what process is best for you.


Annulments - We can help you secure an annulment under the California Family Code if your marriage was invalid.


Pre- and Post-Nuptial Agreements - Some married couples opt to protect their financial interests. We can help you form such an agreement or fight against one that has been unlawfully applied to your marriage.
Find A Divorce Attorney Near Me
Divorce proceedings are complex and intertwined with a variety of related issues. All of these issues can intersect in chaotic ways, potentially overwhelming you and allowing your former spouse to take advantage of your compromised position. To avoid this eventuality, let Los Angeles Divorce Attorney protect you and your children's interests. Get your free consultation by calling 310-695-5212 today.